Proudly a Brand Tasmania Partner
All of our products are made right here in Launceston, Tasmania (Australia).
We grow the majority of the ingredients we use in our products. If we cannot because it's a tropical plant or a rare or exotic ingredient we buy it from the most ethical source we can find, if it's not ethical or sustainable we won't buy it.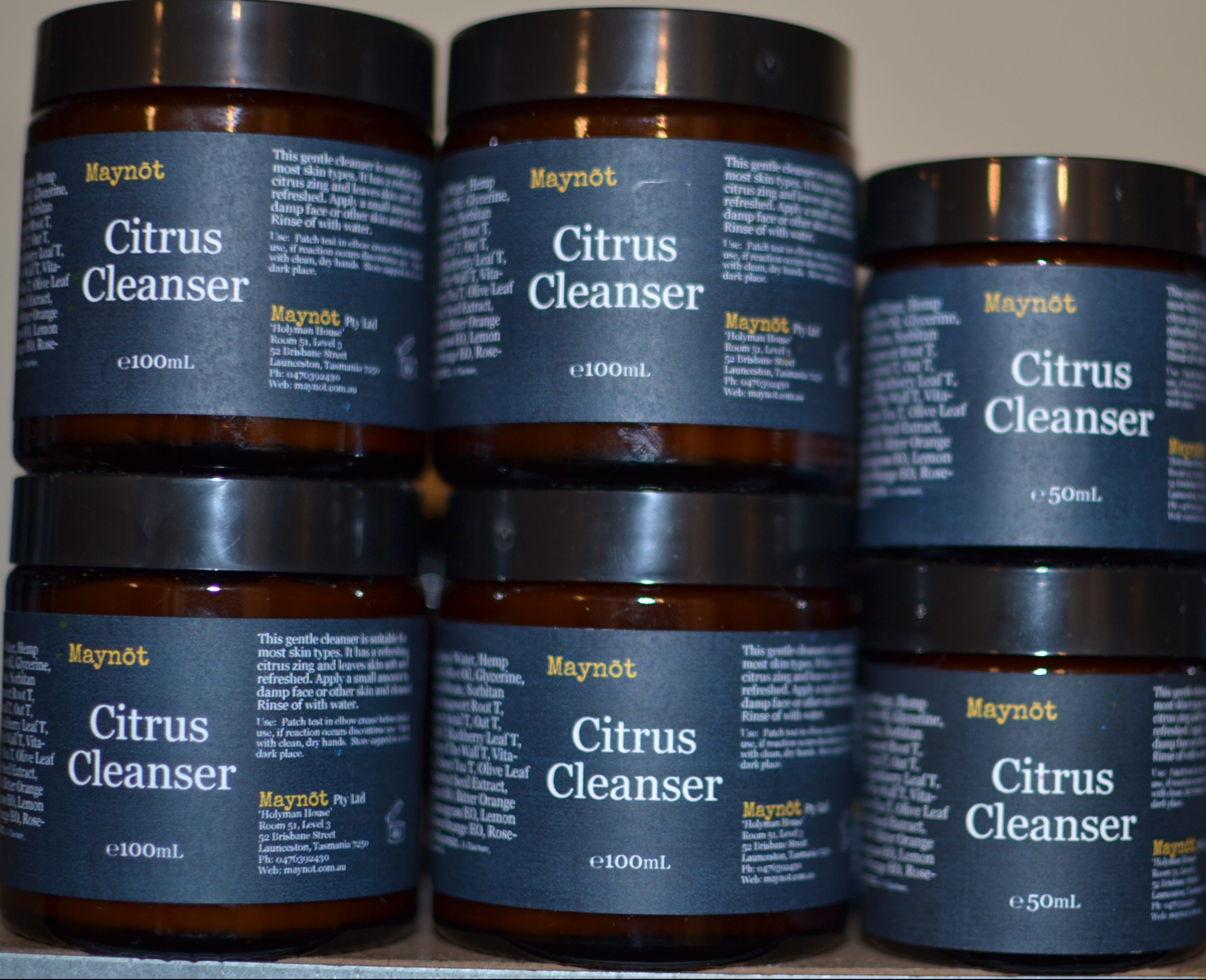 Maynõt Products
Handcrafted using natural & organic plant materials in Tasmania from Tasmanian ingredients.
FREE FROM: Petrochemical, Synthetic Preservative, SLS/SLES, EDTA, Parabens, Synthetic Soaps/Detergents, Artificial Colours, Scents & Bad Stuff!
Our products are combinations of herbs, homeopathics, flower essences & tissue salts, which have been used by many cultures & traditional medicine systems for millennia. Please do not be offended if we refuse to sell you a product; your health & wellbeing are our primary concern, if we do not think a product is suitable for you, a personalised & clinically appropriate preparation can be compounded for you, after a consult with one of our nationally qualified & registered practitioners in one of the Limbo Clinics.
We grow the plants, make the ingredients (where possible) & then use them to make our products by hand, in small batches, ensuring the highest quality. If you have any issues with any of our ingredients or products please let us know, we are striving to be as ethical & environmentally conscious as possible.
All of our products are Vegan. (Unless they contain Beeswax)
Tested on doctors & our Mums, NOT animals!
We may not & do not make any claims about the effectiveness nor safety of any of our products in accordance with T.G.A. & A.C.C.C. legal guidelines governing cosmetic, therapeutic, complementary & herbal products in Australia.
Use of any product is completely at your own risk, unless prescribed by a qualified & registered practitioner.
Plant material where possible is sourced from our Tasmanian herb gardens & the community. It is processed as soon as possible after identification & harvest. If we are unable to grow a plant for any reason we source plant material from the freshest, most ethical source we can find. If you know or think you have a Medicinal Herb, Tree, Plant or Fungus etc. growing, and are not currently using it please let us know as we may want to make something from it or know someone who needs it.